The Marshall 5" On-Camera Monitor is a high performance color monitor that mounts to the top of a camcorder or video DSLR using the provided shoe mount adapter. The monitor delivers superior brightness and sharpness, supports a wide range of formats and markers, and offers versatile viewing angles. Major monitor controls such as brightness, contrast, and color are easily accessed from the monitor's front panel. There are also four preset keys so that the videographer can, at the touch of a button, instantly access often used functions.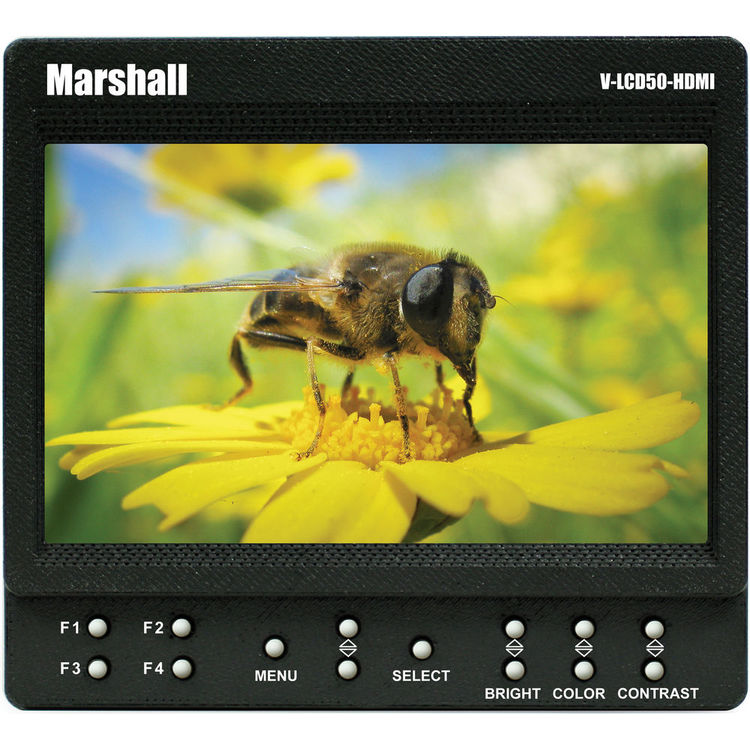 Tutti gli apparecchi fotografici e gli accessori sono revisionati ad ogni consegna per garantire a chi noleggia un prodotto affidabile e funzionale al pari del nuovo. Noleggiando presso Camera Service Rental, Gruppo Camera Service, leader in Italia per il noleggio professionale e assistenza prodotti Canon potrai usufruire di sconti ed agevolazioni sui nostri pacchetti comprensivi di ottiche ed accessori.
PERCHÈ SCEGLIERE IL NOLEGGIO?
Puoi utilizzare delle apparecchiature professionali ad un prezzo vantaggioso Tutti gli apparecchi noleggiati vengono revisionati all'atto della consegna dai nostri tecnici: potrai sfruttare l'affidabilità di un prodotto qualitativamente pari al nuovo. Puoi usufruire di sconti ed agevolazioni sui nostri pacchetti comprensivi di ottiche ed accessori